Data received
:15-Aug-2018
Key Take-Aways:
Mr. Sivasangaran, a Senior Service Deliver Manager with Microsoft Malaysia, will be climbing Mount Kinabalu in an effort to create public and authorities awareness on challenges faced by Malaysia rare disease children's and their caregivers.
Sivasangaran's daughter, Swathi Nisah Nair, was diagnosed with Infantile Pompe.
Infantile Pompe disease, an inherited disorder caused by the build-up of a complex sugar called glycogen in the body's cells. The accumulation of glycogen in certain organs and tissues, especially muscles, impairs a person's ability to function normally.
On August 30th 2018, Sivasangaran will be climbing the majestic 13,435-foot Mount Kinabalu to raise awareness for Infantile Pompe disease as well as fund raising for MLDA, target amount is RM 50k.
Sivasangaran said that climbing the mountain tasks him with the chance to equal the daily battle in which children inflicted with rare disease have to put up with; a correlation of the challenge which the climb he would face : the thin oxygen levels and altitude.
Malaysia Lysosomal Diseases Association (MLDA) is a non-profit organization which advocates for patients' rights to a sustainable healthcare and support system. There are about 50 different types of LSD diseases which mostly affect children who often die at a young and unpredictable age, many within a few months or years of birth. Access to such medical care and services are hard to come for many LSD patients, causing undue suffering and despair - www.mymlda.com.
Guided by the belief that together we are limitless, The Make It Right Movement (MIRM) works to help foster greater awareness and help people lead healthy, productive lives through its partnerships with government, private and public sectors. This movement works in tandem with communities from all walks of life to ensure their long-term sustainability and growth by leveraging off the Malaysian public's commitment to social services. It also seeks to ensure that all people with very little access to resources have equal opportunities they need to succeed, sustain and focused educating the public on doing the right things for good. The Make It Right Movement (MIRM) is powered by Brickfields Asia College (BAC) and founded by Raja Singham, Managing Director of the BAC Education Group. For more information about MIRM, visit www.makeitrightmovement.com or follow us on Facebook (/MakeItRightMovement), Twitter (@MakeItRightMy) and Instagram (@MakeItRightMovement).
Spokeperson :
Mount Kinabalu : Journey for the Rare (
https://www.facebook.com/MKJ4R/
)
Sivasangaran Kumaran
sivasangaran.kumaran@hotmail.com
+6012 368 4548
Siva with MLDA President Mr IR Lee Yee Seng (furthest right) at the IJM Land Half Marathon
Offerings :
To support their fundraising goal, donate to
Pertubuhan Penyakit Lisosomal Malaysia
.
Public Bank Account Number 3169692035 (Donation reference MKJ4R).
This event is also supported by the Make It Right Movement powered by Brickfields Asia College.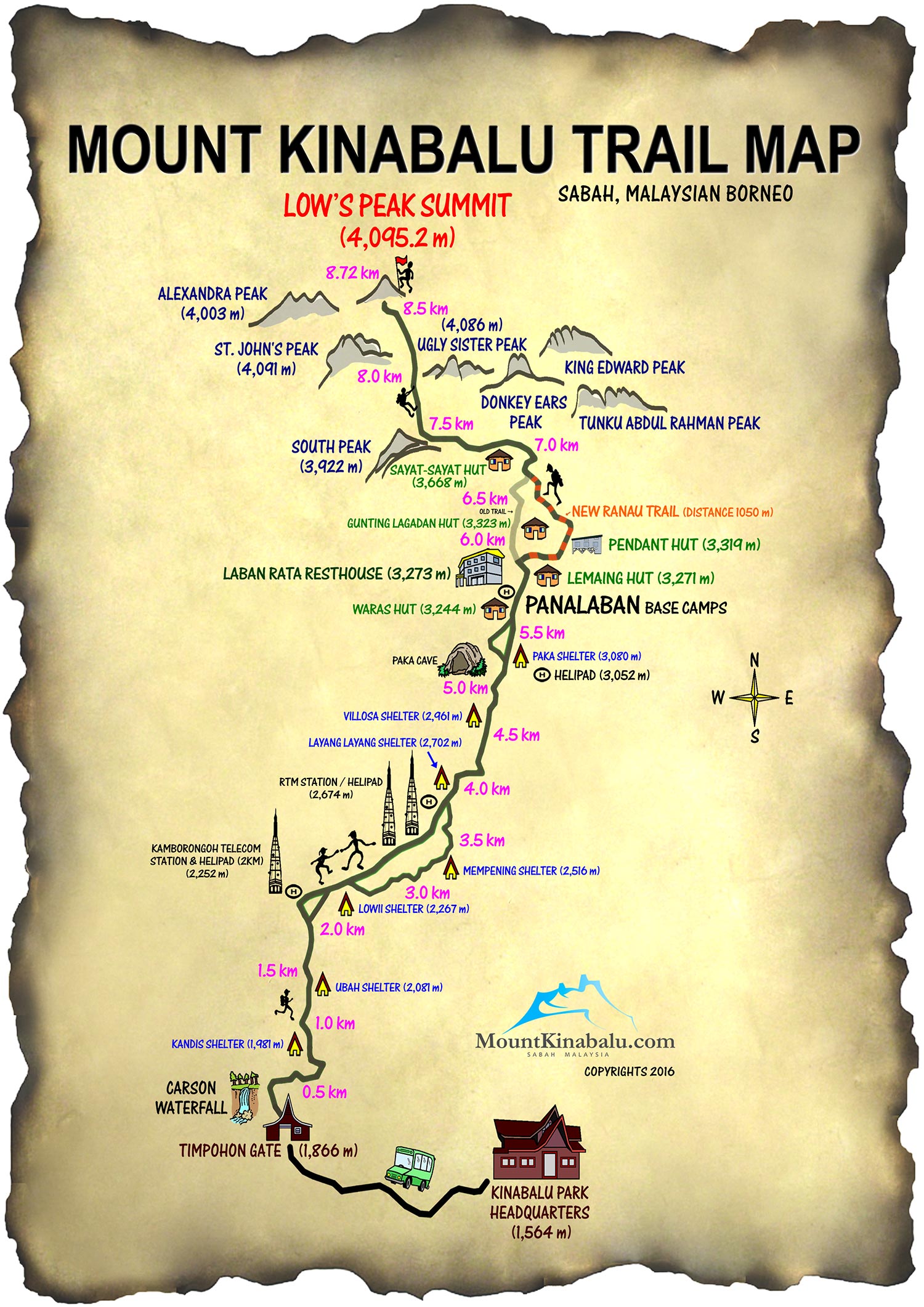 Editor's comments :
Being a one timer who a ascended the mountain 10 years ago in 2008, I agree with Sivasangaran that climbing the Borneo's highest peak is more than reaching the peak to witness the sunrise (before 7am); it was a life changing experience in both spiritual and physical resurrection.
During that time, me and three friends naively signed up and went to the hill foot without proper training and planning - the result was a struggle which I would remember for as long as I live, lest two of us succeeded ascended the Low's Peak while one was forced to give up due to sickness and the other stayed back to accompany.
Challenges include typical first timer mistakes such as carrying a bag too heavy, wore the wrong type of shoes, forgetting to bring a thermal based water bottle and skipping shower at the base camp (Laban Rata resthouse, 3,273 m) etc.
The hardest part was waking up 3am to climb the peak - brace this through training drill by waking up 3am daily and go jogging - please don't laugh.
It was worth it all the way - I came down a better person !
See you at the top Mr. Sivasangaran Kumaran ! Remember to make a wish whilst at the peak !
To join raising this awareness, here are some photos from my journey of climbing the Mount Kinabalu, Sabah, Malaysia.
| | |
| --- | --- |
| | |
| Starting the journey at Kinabalu Park HQ | At KM 5.5 |
| | |
| --- | --- |
| | |
| Racing to reach the top | Finally at Low's Peak, May 2008. |
Reference:
The Climb of a Lifetime: Father Scale Borneo's Highest Peak To Raise Money
.